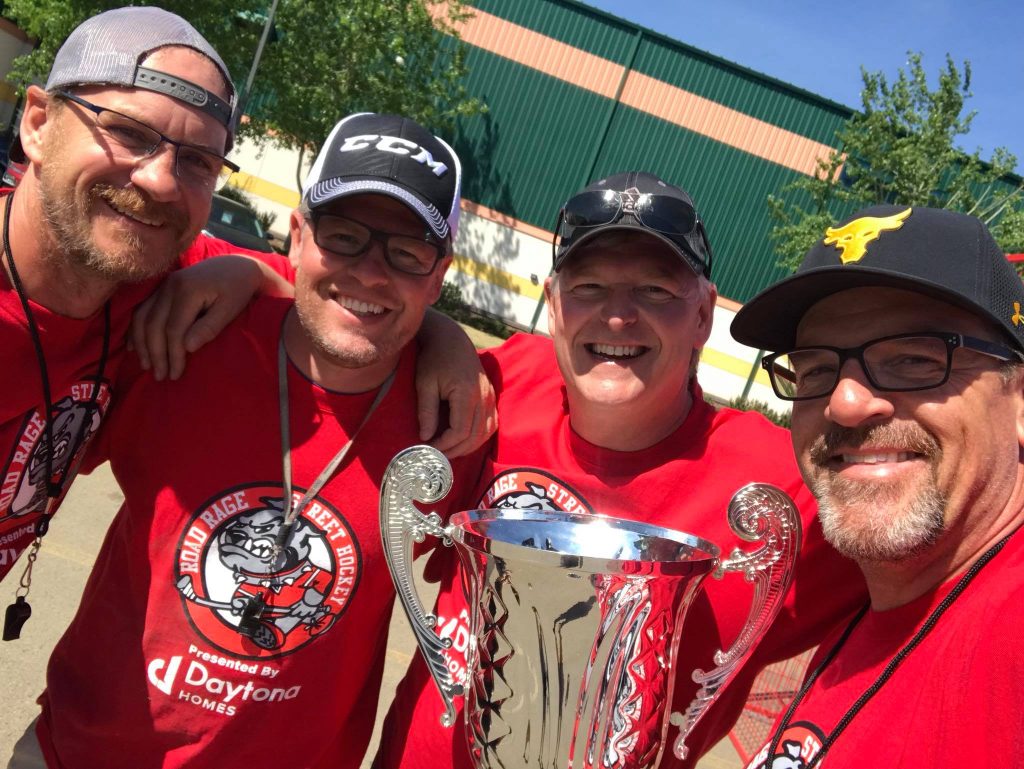 Back at it for our 9th year of Street Hockey fun!
We would like to thank everybody who has participated in the Annual Road Rage Street Hockey Tournament. Year after year, we see so many friendly faces and many enjoying their first year out. Our intention was to create an event based on fun, and by the smiles on the faces of the kids each year, we believe we accomplished it. We are really looking forward to doing it again in May!
We never could have accomplished this weekend without the generous support from our sponsors, please be sure to support them!
Thanks for joining us! The Road Rage Street hockey tournament Is put together by a group of devoted St. Albert hockey community folks who want to build a large and fun local street hockey tourney in St. Albert.
The group is formed by locals: Rob Brown, Geoff Giaccobbo, Dave Ridd and Rob LeLacheur. The group spends the majority of their time in hockey arenas and are looking forward to hitting the pavement this May for another great year of the annual Road Rage!